If you're looking into making money online and are searching for training programs you might have come across AWOL Academy.
One of the things that drew me to this program was a success story from a member of AWOL Academy. While it's great to see success stories I am always a little suspicious when it comes from an affiliate of the program.
So I thought I would take a closer look to see if AWOL Academy is truly legit.
Summary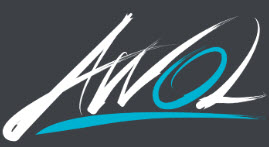 Pros: Detailed training, 14-day no questions asked refund policy, coaching from experienced marketers.
Cons: Expensive training and additional products, most training is for getting traffic from paid ads, upsells for additional courses, you pay to become an affiliate
Owners: Kameron George and Keala Kanae
Price: $99 to $9997
Website: https://www.awolacademy.com/
My opinion: Some decent training but the prices are too high, you are also recommended to purchase additional tools which means even more expense. When you complete one course you will need to take others to be successful. This makes it too expensive for most people!
Who's Behind the AWOL Academy?
The 2 people behind the program are Kameron George and Keala Kanae.
The program was originally known as Project AWOL. This was the name Kameron George called his team when he was part of the Empower Network (EN). In 2013 there was a dispute between AWOL Project and EN, which brought about a quick end to Project AWOL.
If you haven't heard of the Empower Network they were a product based pyramid scheme, that ruined the lives of many people. They went bankrupt earlier this year.
After moving on from Project AWOL George formed AWOL Academy with his friend Keala Kanae in 2015.
AWOL stands for "Another Way of Life"
What is AWOL Academy?
This is an internet marketing educational platform. Their training is designed to help you start a profitable online business.
They say they are the only company that takes a holistic approach to your marketing efforts.
Although I agree that your success is a result of all the different marketing channels you use. There are other training programs that provide training that includes the different channels of online marketing. So AWOL is not unique!
They seem to have great intentions but this is a high-ticket program that could cost you a lot of money.
Who's it For?
In theory, this could be for a newbie to learn how to make money online or for a more experienced marketer who wants to scale up his business or needs some help.
But you need to have some money to spare. Firstly there is the price of the course, then you will have to invest in other tools, more courses and ads to get traffic to your offer.
Therefore this isn't for the average person looking to make money online.
You must also be ready to work hard and take action.
What You Get and How AWOL Academy Works
The AWOL Academy training starts at $99 and goes from training on setting up your website and sales funnel to dealing with subjects such as email marketing, how to increase your traffic and mindset training.
Pro Academy $99
This is the cheapest training package which includes 25 videos divided into 4 modules. This course also seems to be known as AWOL 101 Coaching.
You answer a questionnaire and book a coaching call before getting started.
In the first module, they go over what you are going to be taught – affiliate marketing. You are shown how to set up your website this includes buying a domain name and getting hosting.
Module 2 deals with setting up your sales funnel. You are shown how to set up a landing page and an autoresponder. The training also takes you through the process of tracking and split testing your funnels.
To get everything set up you are recommended to subscribe to other services:
LeadPages – to build your landing pages
GetResponse – an autoresponder
ClickMagick – a click tracker
These are all excellent products but it might make getting set up expensive for someone just starting with affiliate marketing.
Module 3 shows you how to find affiliate products to promote.
Module 4 covers email marketing and tracking. Keala also walks you through what you should expect in your first year.
Inbox Academy $297
As the name suggests this course teaches you about email marketing. They offer "secret" strategies to maximise the number of your subscribers who open your emails and click on your links to maximise your profits.
Divided into 4 modules covering email marketing basics, email deliverability, open rates and click-thru rates.
Conversion Academy $997
Your business depends on your visitors converting into paying customers. This course will show you some of AWOL Academy's "most coveted conversion secrets". You will learn how to write compelling persuasive copy using storytelling and live presentations.
The course is divided into 6 modules covering storytelling, mind control hacks, live presentations, evergreen sales, high ticket sales and affiliate tracking.
Traffic Academy $997
Once you have your sales funnel set up you will need traffic. Even better highly targeted quality traffic. This is what you will discover inside Traffic Academy.
The course is split into 5 modules.
In the first module, you will learn about getting traffic from Facebook, using Facebook Ads and setting up Fan Pages. Other modules deal with getting traffic from YouTube, Instagram, Bing, and Yahoo. The final module includes CPA (cost per action) Ads. This is a method of getting traffic that I haven't seen in other courses.
With CPA advertising you pay an agreed fee for a specific action. For example, this could be signing up for a free trial, registering for a free video, filling out a form or even buying a product. The sign-ups and registrations will create leads and sales will generate cash.
Using paid traffic as you are taught here is great if you have the money, but I prefer free organic traffic. Yes, it takes longer to get traffic and make sales but I recommend starting this way and learning SEO.
Masters Academy $3497
This course is for internet marketers who are already making money and want to build on their success. This course is divided into 3 sections Mindset Hacks, Wealth Strategies and Solopreneur to CEO.
The different sections of the course are designed for entrepreneurs who want to master the inner and outer game of your business.
The inner game is your mindset – your fears, beliefs, limitations, emotions, how you deal with setbacks… At the end of the day, if you don't believe you can be successful and achieve your goals, you won't!
The outer game is the methods or tactics you use for marketing or everything related to your business development.
With this training, you will learn to have a mindset that will overcome almost any obstacle or challenge.  They also delve into subjects such as tax planning and investing with other successful people giving tips of how they manage their money.
AWOL Elite $9997
If you're really serious about building an online business and are ready to invest $10k then this could be for you. You get weekly webinars that show what's working today and personalized mentorship via the AWOL Facebook group and forum.
The price of this course will put many off but could be useful if you are already making an income and need advice on a sales funnel or other aspects of affiliate marketing.
AWOL Academy Affiliate Program 
To become an affiliate of AWOL Academy you have to pay $39.95 per month. Unfortunately, this seems to be quite common with these high ticket programs. Often these programs, also require you to buy the products to qualify for commissions.
With AWOL Academy you are also required to buy the Traffic Academy ($997) course to qualify for commissions on all the different courses you promote. I suppose you could consider this as logical as you will need to have traffic to make sales. However, it does make it very expensive to become an affiliate.
AWOL does give an affiliate some ready-made funnels and some extra training.
As an affiliate, you receive 30% commissions on any AWOL products you sell and 3% commission on any products your direct referrals sell.
Pro and Cons
Pros
Some good detailed training with some subjects I haven't seen on other training programs
14-day no questions asked refund policy
You are told it will take hard work and also you shouldn't join if you're strapped for cash
Coaching – although you have to pay a steep price you can get advice from experienced marketers
Cons
Expensive – although the Pro Academy is only $99 you will need to buy other products and courses to be successful. You are warned by Keala in the Freelance Marketing Master Class webinar that this program isn't for you if you're barely "getting by".
Paid traffic from ads – most of the training is geared to getting traffic from paid ads, you could end up spending a lot of money
Upsells – when you purchase one program you will be recommended to buy another and so on
Becoming an affiliate costs money – although you do get some extra training and done for you funnels, this becomes expensive $40 per month + $999 Traffic Academy
AWOL Academy Complaints
There are a few complaints to be found online.
Several of the complaints are about a free training video. AWOL give the impression that it's live but it's recorded and you can only watch it at certain times. I've seen other marketers use this tactic but why not be completely honest and say it's recorded. Creating distrust can't be a good way of promoting the program.
Most of the other complaints are from people who aren't happy they have to pay more to get the rest of the training although this is made clear on the AWOL Academy website.
AWOL Academy has a B+ rating on BBB.org where you can read can positive reviews and a couple of negative reviews.
Should You Buy AWOL Academy? 
AWOL Academy is not a scam and provides some very good training. However, I can't recommend buying the program as the training is too expensive for most. In addition, you will need to pay for other tools and ads to get traffic.
If you're already a successful marketer then perhaps you could take your business to another level by joining this course.
For beginners, there are other cheaper courses that provide complete step by step training. It may take longer to earn money as most of these courses target free traffic, which I think is the best way to start.
I've been through several training programs and tested many others. Usually, I am not been impressed. But I have been a member of an online training program for a few years and I recommend it to anyone who wants to make money online.
My #1 recommended training has a free trial and then if you decide it's what you've been looking for you can sign up as a Premium member, to go further.
What are your thoughts on AWOL Academy? Have you any experience with their training? Let us know in the comments are below.