Hello, I'm Peter, one of the many English living in the Dordogne area of France.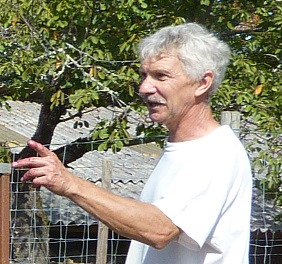 I have been working for myself for about 30 years now mainly in the holiday rental business and years back I also had a couple of shops.
My days now are made up of grass cutting, gardening, cleaning the swimming pools, a bit of maintenance and some time on the computer.
While the rental business is a nice way to earn a living and bring up children, its does have its drawbacks. The main one being we never have any spare cash.
Online since 2000 for the rental business, I have often considered starting an internet business but never had the courage to take the plunge. Sure I looked around, found tons of results but always afraid of being scammed I never took any action. That is until I found Wealthy Affiliate!
When I first joined the Wealthy Affiliate, I was amazed at how much information, training, and support that was right there at my fingertips.  I couldn't begin to tell you everything I have learned in such a short time.
The friendly online community goes out of their way to help you and that this is very important to having success online.
I tried it and am delighted!
The purpose of this page is to give you some background information about me and to encourage you if you would truly like to start your own work at home online business.
Feel free to contact me if you ever need anything or leave a comment below.(see my WA profile here)
Here's to your online success!
Peter